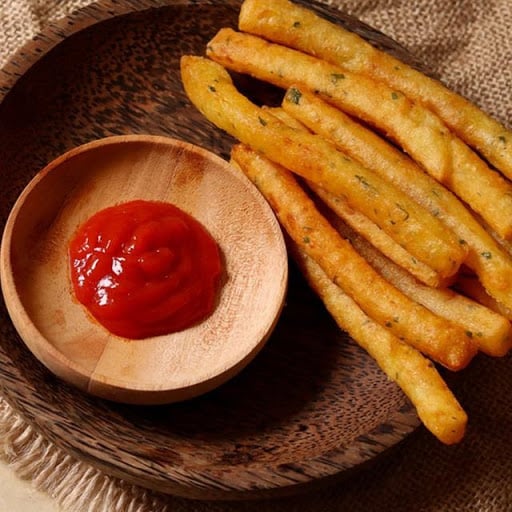 Staying In
13 Potato Recipes: Guaranteed Easy and Delicious!
Known as vegetables high in carbohydrates and are often used as a substitute for rice. Apart from their delicious taste, potatoes are also rich in other nutrients such as vitamins B6, B1, B3, vitamin C, magnesium, iron, potassium, phosphorus, and manganese. Most people enjoy processing potatoes into French fries, boiled potatoes, and potato cakes. But did you know that there are various other types of potato preparations that you can make to enjoy potatoes? Check out the following 13 recommendations for recipes for a new way to enjoy potatoes.
Potato Recipes as Snacks
Snacks are foods that are consumed to temporarily relieve hunger, in order to provide a small supply of energy to the body. Potatoes are also one of the foods that you can make as a snack. In order for your potato snack to be varied, here are potato snack recipes that are easy for you to make.
1. Pom-pom Potato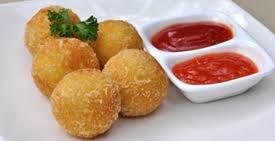 Ingredients:
400 grams of steamed potatoes, puree
100 grams of grated cheese
1 tablespoon powdered milk A
pinch of salt and pepperpowder
Cheese, cut into squares. For stuffing.
2 egg whites
Panir flour
How to make:
Mix all ingredients, mix well
Round shape, fill with cheese
Put in egg white, mix with panir flour
Fried until golden yellow, remove and drain.
2. Potato Cheese Stick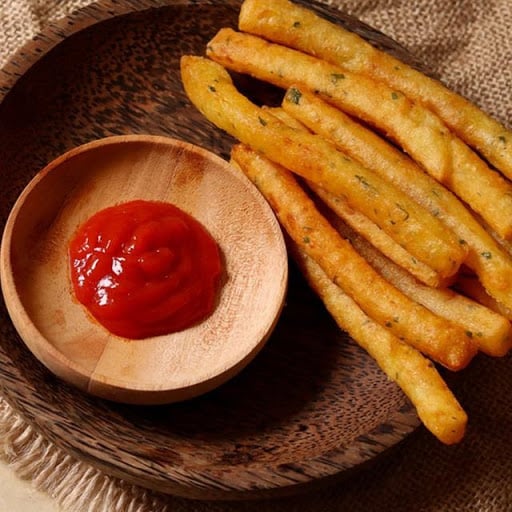 Ingredients:
500 grams of peeled potatoes, steamed and mashed
150 grams of cornstarch,
50 grams of cheese, grated
1 tsp salt
1/2 tsp ground pepper
1/2 tsp powdered broth
1 celery stick, finely sliced
How to make:
Mix all ingredients, mix well and knead until the dough can be
shaped. Make a stick shape, cut into the same size.
Fry over low heat until golden yellow, remove and drain. Ready to be served.
3. Potato Wedges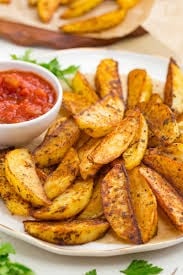 Ingredients:
Potatoes, chopped
Liquid milk
Egg
Wheat flour
Salt
Pepper
Broth
powdergarlic powder
Dried Parsleyfor sprinkling
How to make:
Combine egg and milk, stir until blended. Set aside
Combine flour, salt, pepper, stock powder, paprika powder and garlic powder. Set aside
Dip a few potatoes in the milk and egg mixture. Then put in the flour mixture.
Heat the cooking oil, then fry the potatoes until cooked.
Remove, sprinkle with dry parsley and serve.
4. Hash Brown Potato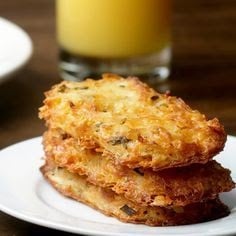 Ingredients:
250 grams of potatoes, cut into small pieces (sliced ​​matches / cubes)
3 tablespoons butter
2 tablespoons water
2 tablespoons cornstarch.
1 tablespoon rice flour.
Pepper and salt to taste
How to make:
Melt the butter, saute the potatoes with butter until the potatoes are wilted. Remove, then cool.
Mix the potatoes with water, cornstarch, and rice flour. Give pepper and salt to taste. Stir well.
Heat the oil, fry the hash brown mixture until golden brown. Remove and serve.
5. Flour-fried Potato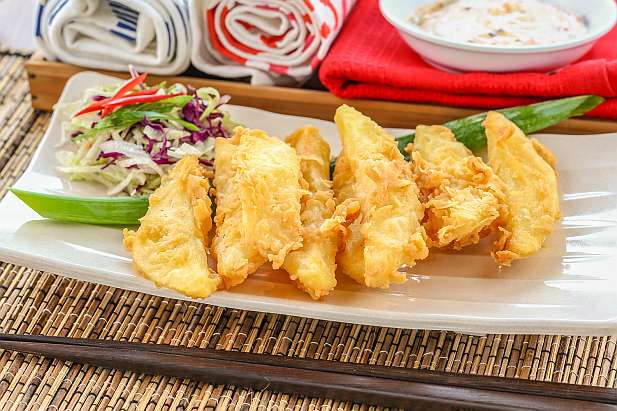 Ingredients:
250 grams of crinkle frozen potato (You can use regular straight potatoes)
Dry ingredients:
200 grams of pro medium flour
1/2 teaspoon of garlic powder
1/2 tsp of baking powder
1/4 teaspoon pepper
1/2 teaspoon salt
Wet ingredients:
Take 4 tablespoons of dry ingredients
4 tablespoons of ice water
How to make:
Mix the potatoes into the wet ingredients, then mix into the dry ingredients.
Fry in a lot of oil that has been heated over medium heat, fry until browned.
Remove and serve with favorite sauce.
People also read Must-try Indonesian Recipes
Potato Recipes as Main Dishes
6. Baked Potatoes with Bolognese Sauce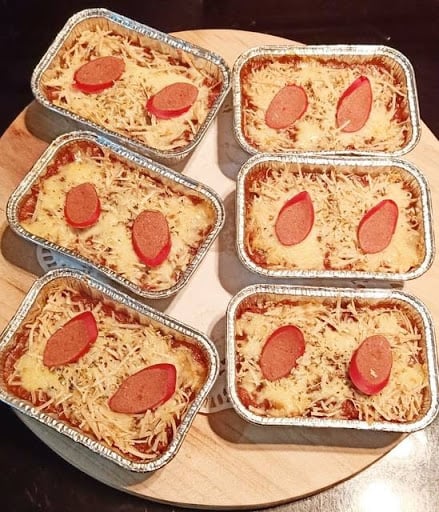 Ingredients:
4 potatoes, cut into 2 pieces
of beef broth flavored broth
A little salt
sauce Enough
grated cheese for the potato mixture &sprinkles
1 tablespoon butter
Sausage slices to taste
Oregano
How to make:
Boil the potatoes until soft, then drain.
Mash the potatoes until smooth, mix with butter and cheese, print in aluminum foil.
Give the bolognese sauce thinly to taste, sprinkle the cheese and oregano, arrange the sausage pieces on top.
Bake for 20 minutes until the cheese is melted. Remove and ready to serve.
7. Chicken Potato Stews (slow cooker)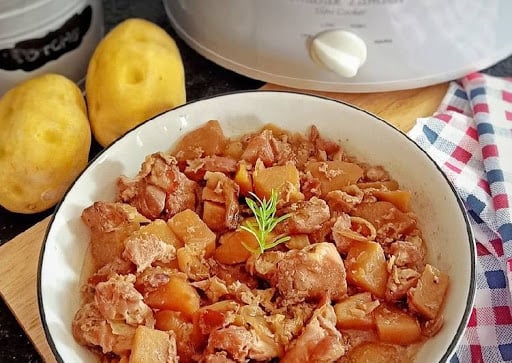 Ingredients:
3 potatoes, peeled and then sliced
1 onion, sliced
400 grams of chicken fillet, sliced ​​squares
Seasoning:
4 cloves of garlic, finely sliced
2 tablespoons of oyster sauce
2 tablespoons soy sauce
1 tablespoon sesame oil
1/2 teaspoon salt
1/2 teaspoon bouillon powder
1/4 teaspoon pepper
1 tablespoon sugar
How to make:
Put the sliced onions and potatoes in slow cooker bowl. Add the chicken pieces on top. Give spices, stir well.
Set on low to cook for 6- 8 hours. Or set it on high to cook for 2- 3 hours.
Serve when cooked.
8. Opor-style Potato and Egg Stew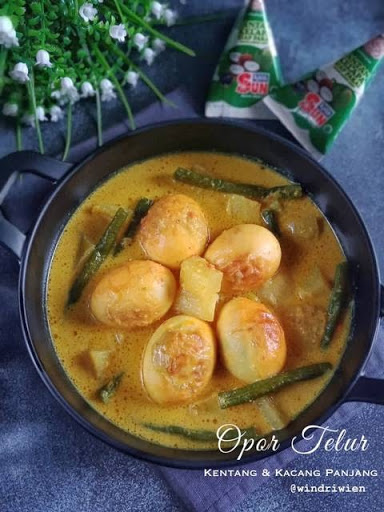 Ingredients:
2 peeled potatoes, cut according to taste
5 boiled eggs, fry until skinned
4 long beans, cut about 7 cm
65 ml coconut milk
300 ml water
2 bay leaves
2 leaves orange
1/2 teaspoon salt and sugar
1/2 teaspoon powdered chicken broth
3 tablespoons oil for sauteing
Ground Seasoning:
12 shallots
5 cloves of garlic
10 pieces of cayenne pepper
2 segments of turmeric
4 grains of roasted hazelnut
1 tablespoon coriander powder
1/2 tsp ground pepper
How to make:
Saute ground spices and bay leaves, lime leaves until fragrant and cook.
Add water and coconut milk, stir until it boils.
Enter the potatoes and long beans, cook until both are tender.
Then add the eggs, add salt, sugar and broth powder. Cook until cooked.
Spicy egg opor ready to serve.
Potatoes Recipes as Cakes
9. Potato Mud Cake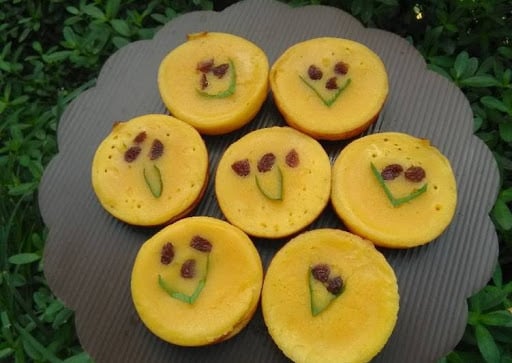 Ingredients:
250 grams of boiled potatoes, then puree
100 grams of sugar
2 eggs
125 grams of flour
65 ml coconut milk
230 ml water
2 widths of pandan leaves
1/2 teaspoon salt
70 grams of margarine melted
Raisins to taste for topping
How to make:
Boil coconut milk, water, salt and pandan leaves. Boil until boiling, then remove from heat and set aside.
Melt margarine until melted, then remove from heat and stir and cool.
Beat the sugar and eggs until dissolved, then add the flour and coconut milk alternately, stirring well.
Add the mashed vanilla and steamed potatoes. Add melted margarine, stir until blended, set aside.
Heat the mold that has been smeared with margarine over low heat until it's really hot. Put the dough into the mold and immediately close the mold.
After 1/2 cooked, top with raisins and cut pandan leaves.
Cover again and cook until done.
10. Putu Ayu Cheese Potato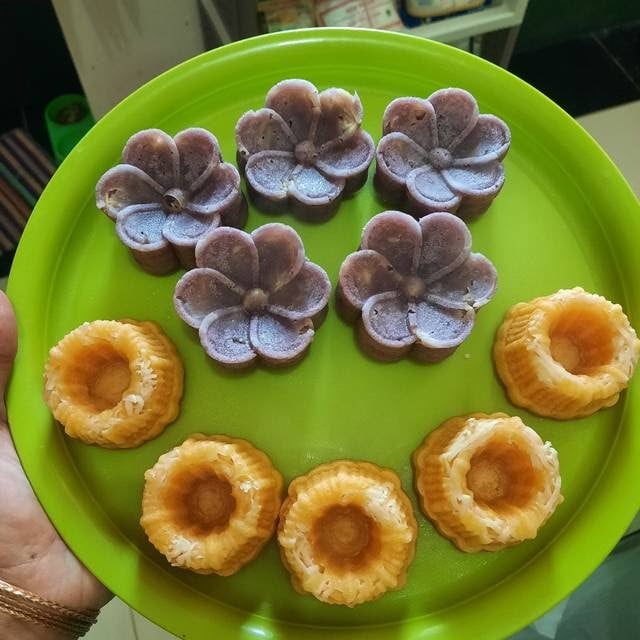 Ingredients:
100 grams of potatoes, steamed / boiled
50 grams of grated cheese
Food coloring
Ingredients A:
2 eggs
165 grams of granulated sugar
1 tsp vanilla
Ingredients B:
1/2 tsp Baking Powder
75 grams of blue triangular flour A
pinch of salt
Ingredient C:
150 ml thick coconut milk
How to make:
Wash potatoes, peel and cut into pieces then boil / steam until tender. Once soft, blend the potatoes with the C ingredients until smooth. Set aside
Whisk ingredient A at high speed until fluffy white (10 minutes), add ingredient C and ingredient B little by little then mix again at low speed for a while until everything is perfectly mixed.
For 2 dough, give coloring according to taste. Prepare a putu cake mold that has been smeared with vegetable oil. Fill in the grated cheese. Pour the mixture into the mold, steam for about 10-15 minutes.
Wait until it's warm, then remove it from the mold.
11. Potato Talam Cake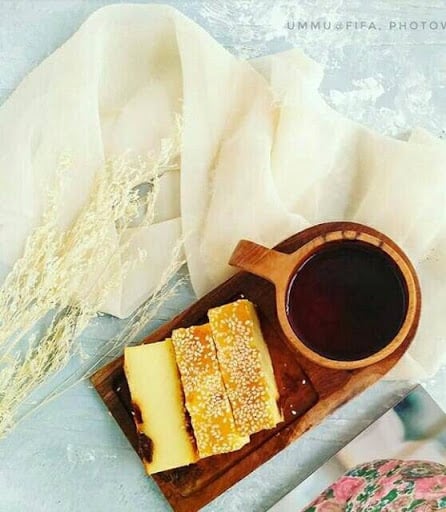 Ingredients:
250 grams of steamed potatoes
30 grams of flour
100 ml of liquid milk
65 grams of cornstarch
300 ml coconut milk
100 grams of sugar
180 ml of sweetened condensed milk
4 eggs
100 gr margarine (melt)
30 grams ofpowder milk
raisinand sesame seeds to taste, for topping
How to make:
Clean the potatoes, then steam. Then puree and set aside.
Melt the margarine, then set it aside.
Then blend all ingredients then filter.
Pour into a mold that has been smeared with margarine.
Bake with an oven temperature of 180 °C over low heat for 30 minutes, then turn on the top heat until cooked for about 45-50 minutes.
12. Potato-based Bika Ambon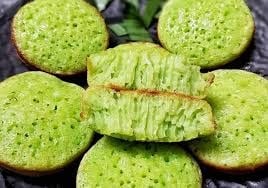 Ingredients:
75 grams of potatoes, steam then puree
40 grams of fiber crème, dissolve in 250 ml of hot water
7 pieces of lime leaves
1 lemongrass sticks crushed
1/2 tsp pandan paste, dissolve in 50ml of water heat
150 gr sugar
100 gr tapioca flour, sift first
50 gr rice flour,first
sift5 gr fermipan
How to make:
Dissolve fiber crème, lime leaves, and lemongrass. Cook for a while.
Mix the potatoes and egg yolks well.
Pour the fiber crème solution and pandan paste, mix well. Enter the sugar, stir again until fluffy.
Add flour, stir briefly, put in the fermipan, stir again until the dough is well blended. Cover the dough with a cloth then let stand for about 3 hours.
Heat the pan, pour the batter into the pan, bake at 220 ° down the heat for about 25 minutes until the foam is gone and the surface starts to dry (do it with the oven door propped up using chopsticks)
Close the oven door and bake again until cooked (220 ° fire above bottom about 12 minutes).
13. Potato Brownies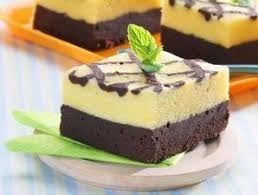 Ingredients:
150 grams of steamed potatoes
3 eggs
50 grams of melted butter
100 grams of flour
100 grams of sugar
1/2 tsp SP
1 sachet of sweetened condensed milk chocolate
3 tablespoons cocoa powder
How to make:
Steam or boil the potatoes then crush them
Mix egg, sugar and SP until fluffy white.
Add flour, sweetened condensed milk, powdered milk and potatoes, stir until well blended. Finally, add the melted butter.
Grease the pan with butter and sprinkle the pan with a little flour.
Put the dough into the
oven for 30 minutes. 20 minutes at 175 ° and then lower it to 150 ° so it doesn't burn.
When it is cooked, remove it from the oven, wait a little cold then remove it from the mold.
That's 13 recipes for recipe potatoes ranging from snacks, main dishes, to cakes. You can practice the recipes above and enjoy a new way of eating recipe potatoes.
Which recipe do you like the most? Do you have your own unique recipe for preparing potatoes? Share in the comments, yes!
Read also about Easy Recipes to Cook with Your Roommates