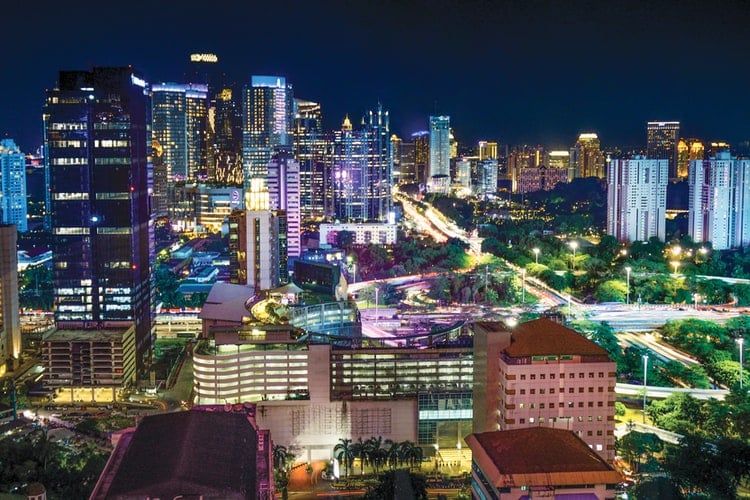 Settling Down
Monthly Apartment Rental: 5 Recommended Jakarta Apartments in Strategic Locations
Monthly apartment rental is one of the options for living in Jakarta. You can have a life with maximum facilities that support your daily life. In addition, you can also have a place to live with a strategic location from where you work or school. Here are some apartment recommendations that you can rent monthly with strategic locations.
1. Senopati Apartment
Exploring the most prestigious areas in Jakarta, you can find monthly apartment rentals with strategic locations and complete facilities. Namely, Senopati Apartment is located in Senopati with a green and leafy environment. Moreover, there are various hangout places and easy access to the downtown area of ​​Jakarta. With a neo-classical feel combined with traditional Indonesian designs, you can find serenity in this apartment. In addition to its strategic location to various places,
In addition to its strategic location, Senopati Apartment also provides complete facilities to pamper you as a resident. You can relax between the apartment's swimming pool surrounded by greenery, or the Jacuzzi. The neighborhood around Senopati Apartment is also busy with various restaurants, cafes, and bars for those of you who are looking for entertainment. You only need a 10-minute drive from the apartment to get to Jakarta's upscale shopping centers.
Address: Jl. Senopati No. Kav. 41, RT.8/RW.2, Senayan, Kec. Kby. New, City of South Jakarta, Special Capital Region of Jakarta 12190.
2. Parama Apartments
Parama Apartments that you can rent monthly are located in TB Simatupang, South Jakarta. This apartment offers a strategic living space with easy access to public transportation. In addition, you can also find a lot of entertainment and activities around this apartment. Not only close to a big mall, but this apartment is also close to cafes, museums, and parks for those of you who are looking for entertainment. With charming views and modern infrastructure, Parama Apartment offers a strategic place to live for you.
If you don't have a private vehicle, this won't be a problem because the nearest MRT station is only 3 minutes away. This location is a strategic location for students studying at Prasetya Mulya because it is only 2 minutes away from the Cilandak campus. Its strategic location is also close to Siloam TB Simatupang Hospital so you don't have to worry if one day you get sick. Compared to other areas, West Cilandak is one area that has many choices for recreation. One of the closest shopping centers in Cilandak Town Square, a mall that has a wide selection of restaurants from end to end. Also a very complete supermarket for your daily needs.
Address: Jl. R.A.Kartini No.6, RT.16/RW.6, Cilandak Bar., Kec. Cilandak, South Jakarta City, Special Capital Region of Jakarta 12430.
People also read: Rent an Apartment in Sunter: 4 Best Apartments Near Public Transportation For You!
3. Casa Grande
Monthly apartment rental at Casa Grande, located in Tebet, South Jakarta. This apartment is very close to one of the famous shopping centers in Jakarta. Casa Grande is a modern residence that is luxurious and classy. Moreover, the location is only a few minutes from the office area and various embassies in the business area. In addition to its strategic location, all residents can enjoy luxurious facilities that pamper them. Such as a fitness center, swimming pool, jacuzzi, and much more.
The environment is quite friendly for expatriates, or even the center of expatriates living in Jakarta. So you can find new friends to build relationships with while in Jakarta. With a modern atmosphere, you can still get sunlight indoors. But one of the best aspects is that you can find ATMs, grocery stores, and restaurants just 2 minutes away. In addition, this area is also close to business areas, shopping centers, and office buildings.
Address: Jl. Raya Casablanca, RT.16/RW.5, Menteng Dalam, Kec. Tebet, South Jakarta City, Special Capital Region of Jakarta 12870.
4. Menteng Park
Monthly apartment rental in Central Jakarta, Menteng, namely Menteng Park. The combination of modern luxury in the middle of a high-rise residential area offers upscale facilities in the heart of Cikini. The nuance of Jakarta is still very thick here. Menteng Park provides convenience for residents to carry out activities and fulfill daily needs. This apartment is also equipped with facilities that pamper its residents.
Starting from a sports center, jogging track, and tennis court for those of you who like to exercise and nourish themselves. Each apartment unit is also equipped with a Cable TV and high-speed internet to meet your needs. As a residential area, Menteng may not be famous as a shopping area. But if you need to fulfill your daily needs, Menteng Huis is only 700m from the apartment. But for more complete shopping such as monthly shopping, you can go to Grand Indonesia which is famous for being complete.
Address: Jl. Cikini Raya No.79, RT.2/RW.2, Cikini, Kec. Menteng, Central Jakarta City, Special Capital Region of Jakarta 10330.
People also read: 4 Affordable Cengkareng Apartment to Rent
5. The Crest West Vista
The Crest West Vista, monthly apartment rental in Cengkareng, West Jakarta. This apartment is a mid-range residential complex located in the West-Vista Complex. Located between Puri CBD and Soekarno Hatta International Airport. This apartment facilitates its residents to have easy access to schools, malls, and service centers. Residents can get some of the facilities that this apartment provides. Like the sports center, there are swimming pools for adults and children, an indoor gym and water gym, a tennis court, a jacuzzi, and a jogging track. You can also find several shophouses such as canteens, minimarkets, ATMs, etc.
Apart from that, you can also enjoy grilled meat in the BBQ pavilion as well. You can have a barbecue with friends. The location is on the West Outer Ring Road, close to Daan Mogot, and PIK. Shopping centers such as malls and supermarkets are also relatively easy to reach, you can go to Pui Indah Mall and Lippo Mall Puri. You only need 7 minutes by driving. Because it is close to the highway, access to reach many places is also quite easy. For public transportation, you can use the nearest TransJakarta stop line 3E from Sentraland to Puri Kembangan right in front of The Crest West Vista.
Address: Jl. Lkr. Outside West No.8, RT.7/RW.8, Duri Kosambi, Cengkareng District, West Jakarta City, Special Capital Region of Jakarta 11730.
People also read: Here Are 4 Jakarta Apartment Attached to Coffee Shops