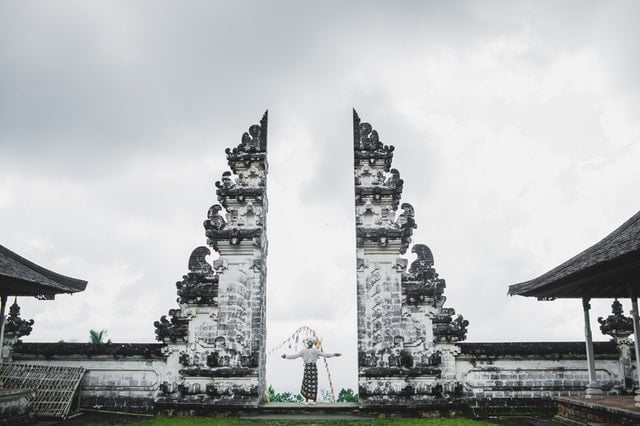 Bali is one of the favorite tourist destinations for domestic and international. Its natural beauty is in the spotlight for many people who want to go in search of serenity and a different atmosphere. The number of attractions makes tourists can choose a place to spend time with the beauty of nature. One of them is a tourist attraction in Karangasem Bali.
Karangasem Bali has many tourist sites that you can visit. Moreover, the culture that is still very thick is its own characteristic for this place and makes many people always want to come back. This tourist attraction in Karangasem Bali presents natural beauty and a different holiday experience. Here are 10 tourist attractions that you should know before going there.
People also read: 10 Most Popular Tourist Attractions in Buleleng Bali That You Should Know!
1. Tirta Gangga Park
The garden with the concept of a water palace is the main treatment for Tirta Gangga. The very charming scenery makes many foreign and local tourists always want to visit this tourist attraction in Karangasem Bali. This 1.2-hectare tourist spot offers many beautiful photo spots for Instagram. In addition, Tirta Gangga Park also has many statues scattered in almost every corner. There is a fountain, swimming fish, and the large Nawa Sanga Water Tower which is an icon of this tourist spot.
2. Puri Agung Karangasem
Puri Agung is also one of the attractions in Karangasem Bali which has been around since the 19th century. Based on its history, this castle was built by the King of Karangasem 1, Anal Agung Gede Jelantik. Interestingly, this castle combines architectural styles from three regions in the world, namely Bali, China, and Europe. While walking around and experiencing life in the past, you can also learn about its history until the castle was once a palace at that time.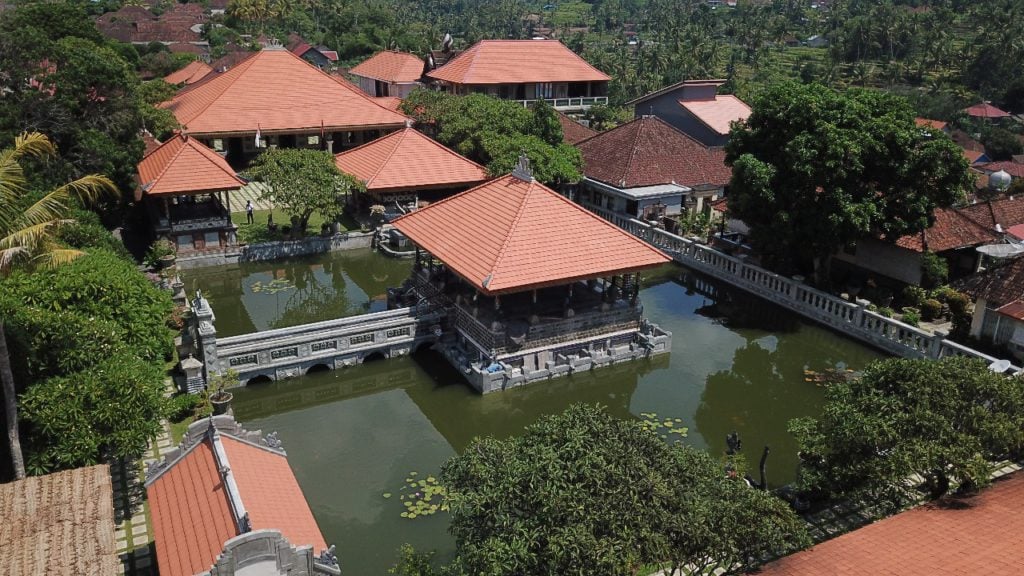 Puri Agung Karangasem is divided into three areas that have their respective functions. As in the first area called hate. In the past, this area was located at the front and became a place for traditional art performances.
3. Sukasada Park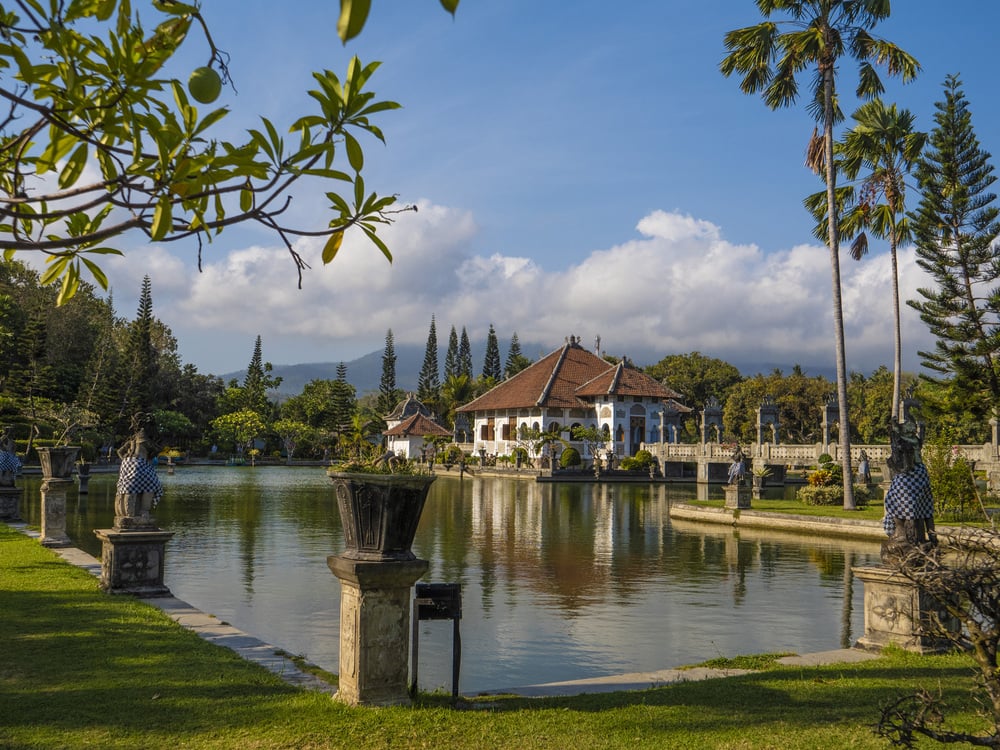 Another water palace in Karangasem Bali that is no less impressive is Taman Sukada or another name for the Taman Ujung Water Palace. The combination of typical Balinese architecture and European style makes this water park steal the attention of many tourists. Besides playing with water, you can also relax in the pavilion provided and take photos at beautiful spots for Instagram.
4. Harmony Park Bukit Asah
Located near the village of Bug Bug, in Karangasem Bali, you can use a trekking route by passing through shady trees to get there. In addition, you can also enjoy the fresh air and beautiful scenery that you can only see from behind Prasi Beach. Starting from the expanse of the open sea to towering cliffs for you to enjoy the view. In addition to camping and enjoying the scenery, you can also parasailing or diving if you want to have a challenging vacation experience.
5. Samsara Living Museum
Located in Jungutan Village, this tourist attraction in Karangasem Bali has a different museum from the usual, the Living Museum. As the name implies, tourists who visit will get interactive explanations about religious ceremonies, ceremonial tools, and plants that are commonly used during ceremonies. In addition, tourists can also see other activities such as singing, painting, and making wine. There is also a genjek show that visitors can take part in.
People also read: A Local Guide: 10 Interesting Things You Can Do at Bali's Pandawa Beach
6. Lontar Museum
Still, a museum is located in Karangasem Bali, precisely in the Dukuh Penaban Traditional Village. Visiting the Lontar Museum, you can see the history that has been recorded for hundreds of years. There are so many ancient records that were written on dry palm leaves. Some of the contents of these notes talk about death and taking care of plants, or rituals and daily life.
7. Lempuyang Temple
Located at the top of Mount Lempuyan which is a tourist destination of Karangasem Bali. To get to this place, you have to pass as many as 1700 stairs. This place is located at an altitude of 1,100 meters above sea level and offers very cool air and beautiful views. Even if the weather is sunny, tourists can see Mount Agung. Until now, Lempuyang Temple is still a place of worship for Hindus in Bali. So it's a good idea to obey the rules and maintain good manners when you go there.
8. Tenganan Pegeringsingan Village
Located in the Manggis District, still in Karangasem Bali. Initially, this village still maintains the style of houses and customs that have existed for a long time. The culture, which is still very thick, is still based on very strong customary rules called awig-awig. This rule has existed since the 11th century and was updated in 1842. Tourists can see and enjoy the beautiful traditional houses, as well as the environment that is still very well preserved. Don't forget to buy Geringsing cloth as a souvenir because this cloth is only produced in Tenganan Village by handcrafters.
9. Sapta Gangga Timbrah
Sapta Gangga is located in the Timbrah Traditional Village, one of the tourist destinations of Karangasem Bali. This place is an option for tourists who want to know more about religion. There are seven springs that can be used to do spiritual self-cleaning.
10. Edelweiss Besakih Park
Located in Besakih Village, Rendang District, it is one of the attractions of Karangasem Bali. This place has a very charming kasna flower bed. These flowers are a favorite photo spot for tourists on Instagram. In addition, there are also other photo spots for tourists with views that are no less beautiful.
Already know interesting places to travel to while in Karangasem Bali? Don't forget to check the Flokq Bali website to find a comfortable place to stay while you are on vacation.
People also read: 8 Things You Should Know About Taman Nusa Gianyar